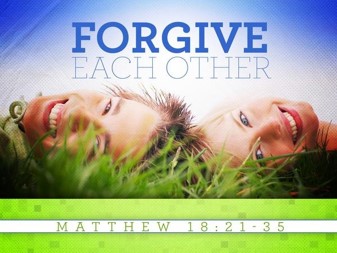 Note: Please use the browser 'BACK' button to return to this page after clicking on the links below
Prelude: Lasky: Morning Has Broken
Gracious God, renew our minds with the power of Your Holy Spirit. Cleanse our spirits with the mercy of Your grace. Bring us into fellowship with one another and grant us courage to defend the lowly. Part the waters of our troubled thoughts, that we might see others as You see them. Protect us with Your powerful hand, that we might sing of Your faithfulness and dance to Your glory. [The Abingdon Worship Annual 2020, pg 199]
During this time of worship, center our hearts, our souls, and our minds on Your Presence with us as we lift to you the prayers of our hearts. We know You promise to hear our prayers, always, and with confidence,
We come to pray for Our Church, for it's leaders and congregation Our world and our country our loved ones - keep them: keep them in health, in safety, in comfort, in Your care Keep us, also and send forth Your Holy Spirit of truth, of comfort, and of power. We pray for any among us who feel constrained, or emotionally distressed by our time and era and for any who need to know Your love for them in this hurting world. We also lift to You those who need comfort as they mourn their loved ones. Jesus promised to send the Holy Spirit, The comforter, who would remind us of Your promises that Nothing in life, or in Death, things present, nor things to come, nor angel or demons within our lives, nor anything in all of creation will ever be able to separate us from Your love in Jesus the Christ, our Lord.
The Lord's Prayer
Opening Hymn: No. 89 Joyful, Joyful, We Adore Thee
1 Praise the Lord, my soul; all my inmost being, praise his holy name.
2 Praise the Lord, my soul, and forget not all his benefits—
3 who forgives all your sins and heals all your diseases,
4 who redeems your life from the pit and crowns you with love and compassion,
5 who satisfies your desires with good things so that your youth is renewed like the eagle's.
Choral Anthem: Fettke/Johnson: Give Peace to Your People
God of our journey, Your love for us never ends. Open our hearts and souls to the grace You impart towards us. Remind us of Your amazing grace that has informed our faith and trust in You and in Jesus. Guide us to learn Your ways, so our hearts can rest in Your peace all the days of our lives. Send forth Your Holy Spirit to give us courage and strength to practice grace toward others so that we can witness Your Kingdom working within our lives. Lead us in the paths of righteousness, for Your sake and teach us that when we do Your will our lives will be enriched by Your abiding presence with us, in the Name of Jesus. Hear this our prayer.
Hymn: FWS 2171 Make Me a Channel of Your Peace
Gospel Reading and message Matthew 18: 21-35, We show grace because we have received grace from God
Closing Hymn: No. 402 Lord, I Want to Be a Christian - as sung by the Cedarmont Kids, in honor of the start of the new school year
8 [Remember] The Lord is compassionate and gracious, slow to anger, abounding in love.
9 He will not always accuse, nor will he harbor his anger forever;
10 he does not treat us as our sins deserve or repay us according to our iniquities.
11 For as high as the heavens are above the earth, so great is his love for those who fear him;
12 as far as the east is from the west, so far has he removed our transgressions from us.
13 As a father has compassion on his children, so the Lord has compassion on those who fear him;