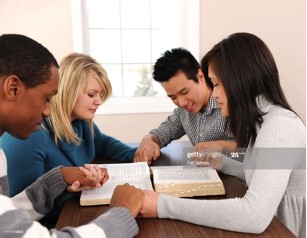 Note: Please use the browser 'BACK' button to return to this page after clicking on the links below
Prelude: Boëllmann: Menuet Gothique, played by Andrew Unsworth - Mr. Unsworth grew up in Potsdam, and was a student of James Autenrith. He is currently one of the organists at the Mormon Tabernacle in Salt Lake City, Utah.
Almighty God, You made the universe and all that is in it, including us. We are Your people and we gather together for so many reasons. Jesus promises us to be with us when we gather in His name, and yet we sometimes lose sight of the empowerment we have through Jesus' presence in our lives, especially during this year of separation. Teach us that even when we gather virtually for worship, Bible Study, or prayer, You, Jesus, and Your Holy Spirit enters into our lives. As we focus on this time of worship, help us witness Your presence with us. Open our hearts to Your mysteries that are ever working within our journey of faith so that our lives reflect our faith in You and in Jesus.
During this time of worship, center our hearts, our souls, and our minds on Your Presence with us as we lift to you the prayers of our hearts. We know You promise to hear our prayers, always, and with confidence,
We come to pray for Our Church, for it's leaders and congregation Our world and our country our loved ones - keep them: keep them in health, in safety, in comfort, in Your care Keep us, also and send forth Your Holy Spirit of truth, of comfort, and of power. We pray for any among us who feel constrained, or emotionally distressed by our time and era and for any who need to know Your love for them in this hurting world. We also lift to You those who need comfort as they mourn their loved ones. Jesus promised to send the Holy Spirit, The comforter, who would remind us of Your promises that Nothing in life, or in Death, things present, nor things to come, nor angel or demons within our lives, nor anything in all of creation will ever be able to separate us from Your love in Jesus the Christ, our Lord.
The Lord's Prayer
Opening Hymn: No. 617 I Come With Joy to Meet My Lord
Pastor: Praise the Lord!
People: We will sing to the Lord a new song;
Pastor: Sing praise in the assembly of the faithful!
People: Jesus promises us that when we gather in His Name, He is with us.
Pastor: Praise God's Name with dance;
People: We will sing God's praise with the drum and lyre!
Pastor: Let the faithful celebrate with glory;
People: Let the high praises of God be in our mouths!
Choral Anthem: Stewart/Purifoy: If You Love Me (Feed My Sheep)
Jesus, we desire to be Your disciples. Your promises ring out in our Gospels, but we often forget Your words to us amid the noises within our lives. One of your promises is to be with us when we gather in Your name to worship, pray, or be in mission and ministry. Thank you. Send forth the Holy Spirit to quicken our hearts to do Your will, and act in Your ways of peace and kindness so we are in Your favor all the days of our lives. Help us see the strength we receive in our journey of faith when we gather with others in Your name to learn of You, God, and the Holy Spirit. Open our hearts, minds, and souls to Your truth. Teach us to order our ways to Your teachings, so that we can reflect Your love and grace. Guide us in all truth of Your Kingdom, in Your Name we pray.
Hymn: No. 430 O Master, Let Me Walk With Thee
Gospel Reading and message Matthew 18: 15-20, Where two or three are gathered in the Name of Jesus, Jesus is there
Closing Hymn: No. 559 Christ Is Made The Sure Foundation
Pastor: People of God, dance and sing in the presence of God as you journey through your day.
People: We go with joy, knowing that God goes with us.
Pastor: Gather with others who desire to pray, worship, and learn God's ways;
People: We go searching others who desire to be on a journey with God.
Pastor: Jesus promises us that when we gather with two or three in His Name, He is present with us.
People: We go with the desire to know the presence of The Christ within our lives.
Pastor: God's Word always reminds us that we are surrounded by God's presence wherever we go.
People: Praise God who promises us God's love and faithfulness all the days of our lives.
Pastor: Go with joyful hearts knowing that God goes with you, now and forever.
People: Let the high praises of God be in our mouths!
Postlude: Vierne: "Finale," from Symphony No. 1, played by Andrew Unsworth