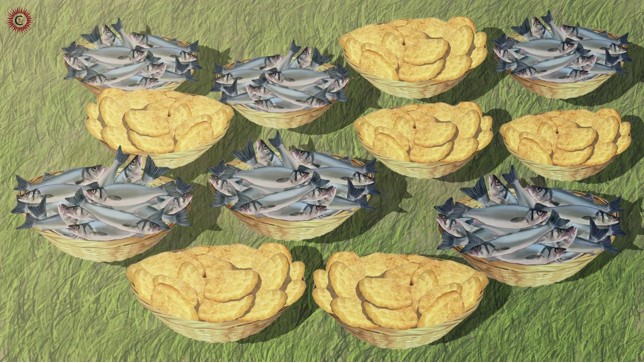 Prelude: Smith: Piano and Organ Duet on "America," played by Jim Batt and Rae Ann Anderson
Gracious and Compassionate God, You invite all to Your Table of grace. Like a faithful parent You provide for us abundantly. Open our eyes to all that You have provided for us throughout our lives. Show us, even today, Your amazing love and presence within our lives so that our hearts rejoice, and we learn to trust You as we journey through this year of uncertainty. Enliven our hearts to hear Your Word of comfort, of hope, and peace. Send forth Your Holy Spirit that we may perceive Your abundance within our lives. Guide us to be Your people who proclaim Your abundant compassion and love toward people who are hurting in this fallen world.
During this time of worship, center our hearts, our souls, and our minds on Your Presence with us as we lift to you the prayers of our hearts. We know You promise to hear our prayers, always, and in confidence,
We come to pray for Our Church, for it's leaders and congregation Our world and our country our loved ones - keep them: keep them in health, in safety, in comfort, in Your care Keep us, also and send forth Your Holy Spirit of truth, of comfort, and of power. We pray for any among us who feel constrained, or emotionally distressed by our time and era and for any who need to know Your love for them in this hurting world.
We also lift to You those who need comfort as they mourn their loved ones. Jesus promised to send the Holy Spirit, The comforter, who would remind us of Your promises that Nothing in life, or in Death, things present, nor things to come, nor angel or demons within our lives, nor anything in all of creation will ever be able to separate us from Your love in Jesus the Christ, our Lord.
The Lord's Prayer
Opening Hymn: No. 340 Come, Ye Sinners, Poor and Needy
Call to Worship: Psalm 145: 8-9, 14-21 [adapted]
Pastor: The Lord is gracious and merciful,
People Slow to anger and abounding in steadfast love.
Pastor: The Lord is good to all,
People: and God's compassion is over all that God has made.
Pastor: The Lord upholds all who are falling;
People and raises up all who are bowed down,
Pastor: The eyes of all look to the Lord,
People and the Lord gives them their food in due season.
Pastor: You, O Lord, open Your hand,
People Satisfying the desire of every living thing.
Pastor: The Lord is just in all God's ways,
People and kind in all God's doings.
Pastor: The Lord is near to all who call on God;
People to all who call on God in truth.
Pastor: The Lord Watches over all who love God;
People Our mouths will speak the praise of the Lord, and all flesh will bless God's holy Name forever and ever.
Choral Anthem: Hogan: The Battle of Jericho
Almighty God, Your love for us is from everlasting to everlasting, and we praise You for Your faithfulness toward us. You have provided for us with food, homes, and families through Your compassion for us. Even when we doubt Your ability to provide what we need, Your love is preparing an abundant feast for us. Even when we are confronted with "....the valley of the shadow of death," even there You are with us. Your abundant love for us will never let harm or evil overpower us or defeat us. You promise us that regardless of anything within our lives, You will guide us, You will redeem us, and You will nourish us. You always invite us to Your Table of love and compassion, asking us to share that love and compassion with all who come. You do not require any to be perfect, or unblemished in order to partake of Your abundant feast of love and grace. Even in a wilderness of our journey, You can provide abundantly for our needs that bring joy and faith to our hearts. Thank you.
Hymn: No. 599 Break Thou the Bread of Life
Gospel Reading and message Isaiah 55: 1-5, Matthew 14: 13-21, God's compassion for us invites all to the Table and Feast of God
Closing Hymn: No. 277 Tell Me the Stories of Jesus
Benediction: Isaiah 55: 2b -3a; [adapted]
Pastor: Listen carefully to God, and eat what is good,
People: God will provide rich food and we will delight in The Lord.
Pastor: Incline your ear, and come to God;
People: We will listen to God so that we may live.
Pastor: God makes an everlasting covenant with us;
People: We will trust in God's steadfast love toward us.
Pastor: Journey with faith in God.
People: For God is able to provide abundantly for us, even in the wilderness of life.
Pastor: God's love for us will never end.
People: Praise be to God for God's compassionate love for us is from everlasting to everlasting.
Postlude: Mendelssohn: Sonata Op. 65 No.1 Final: Allegro Assai Vivace, played by Angela Kraft Cross