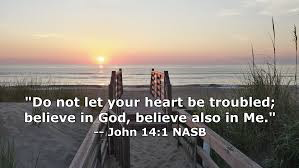 Prelude: Vaughan Williams: Organ Prelude on Rhosymedre
Faithful and loving God, You sent Jesus to show us how much Your heart yearns for us to know Your grace and presence with us, no matter what may happen in our journey of faith. Like a faithful parent, caring for us, nurturing us, and providing for us even when we don't recognize it. During this time of worship send forth Your Holy Spirit to open our hearts and minds to Your loving ways, that we may know we have a place in Your home, and Your Kingdom. Help us see that Your ways are ways true and worthy of trust in You and in Jesus, even in this day and in this place. We have assurance through Jesus that You hear the prayers of our hearts, always:
Especially we pray for
our loved ones - keep them: keep them in health, in safety, in comfort, in Your care

our health care workers: who risk their own safety for our health

our emergency responders: who, also risk their own safety for us

those who have lost their jobs and are struggling for finances

for business owners in our midst who may lose their business

for us who feel constrained, or emotionally distressed by our time and era

for any who need to know Your love for them in this hurting world.

for any who need to know Your love for them in this hurting world.
We also lift to You those who need comfort as they mourn their loved ones. Jesus promised to send the Holy Spirit, The comforter, who would remind us of Your promises that Nothing in life, or in Death, things present, nor things to come, nor angel or demons within our lives, nor anything in all of creation will ever be able to separate us from Your love in Jesus the Christ, our Lord.
The Lord's Prayer
Opening Hymn: No. 714 I Know Whom I Have Believed
Call to Worship: Psalm 31:1-2 [adapted]
Pastor: In You, O Lord, we seek refuge;
People: in Your righteousness deliver us.
Pastor: Incline Your ear to us;
People: and be a rock of refuge for us, a strong fortress to save us.
Choral Anthem: Stacey V. Gibbs (arr.): Ain't a That Good News
God of our lives, You sent Jesus to show us who Your are: our guardian, our provider, our faithful parent who provides us living spaces for our bodies and our souls. Open our eyes so that we recognize Your nurturing moments within our lives. Guide in Your Truths so our hearts reflect Your ways in this hurting world. Speak to us once more through the power of Jesus' words so that we may believe that You are with us always. In Your gracious love, send forth Your Holy Spirit so our hearts may be enlivened to live as Your beloved children: in freedom, in joy, in peace, and in faith. Thank you for Your abiding presence that guides us all our days, even when we are unaware of it. Shelter us within Your healing love that heals us in body, mind, and spirit as our eternal faithful parent.
Hymn: No. 77 How Great Thou Art
Gospel Reading: John 14: 1-14
Pastor: This is the word of God for the people of God.
People: Thanks be to God!
Message - Believe in God, believe also in Jesus and the Holy Spirit
Closing Hymn: FWS 2146 His Eye Is On the Sparrow
Pastor: Believe in God;
People: God's love is from everlasting to everlasting.
Pastor: Believe, also, in Jesus;
People: Jesus shows us God's eternal love for us.
Pastor: Believe in the power of the Holy Spirit;
People: Praise God for the Holy Spirit who leads us in God's ways.
Pastor: God is the faithful parent who provides all things that we may live within the Kingdom of God.
People: We go forth in faith, for God is present with us.