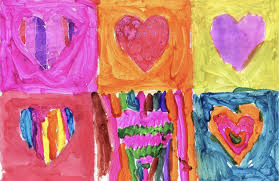 Prelude: Richard Proulx: Prelude On "Tis The Gift To Be Simple" & Pastorale On "A Celtic Alleluia"
Compassionate and merciful God, You are the One who sent Jesus and the Holy Spirit to call us into relationship with You; to remind us that Your love for us is beyond our imagination. Remind us, once more in this time of worship, that Your love for us is from everlasting to everlasting, and that You desire us to live lives that are abundantly free and joyous, even in the midst of struggles and constraints. Open our hearts to Your abiding presence that supports us when we encounter difficulties, or things that frighten us. Send forth Your Spirit and Word so that we hear You calling us by name to comfort and guide us all the days of our lives, as we lift to You the prayers of our hearts:
Especially we pray for our loved ones - keep them: keep them in health, in safety, in comfort, in Your care
our health care workers: who risk their own safety for our health

our emergency responders: who, also risk their own safety for us

those who have lost their jobs and are struggling for finances

for business owners in our midst who may lose their business

for us who feel constrained, or emotionally distressed by our time and era
for any who need to know Your love for them in this hurting world.
We also lift to You those who need comfort as they mourn their loved ones. Jesus promised to send the Holy Spirit, The comforter, who would remind us of Your promises that Nothing in life, or in Death, things present, nor things to come, nor angel or demons within our lives, nor anything in all of creation will ever be able to separate us from Your love in Jesus the Christ, our Lord.
The Lord's Prayer
Opening Hymn: No. 428 For The Healing of The Nations
Call to Worship: Psalm 118: 14,19 [adapted]
Pastor: The Lord is our strength and our might;
People: and has become our salvation.
Pastor: Open to us the gates of righteousness;
People: That we may enter through them and give thanks to the Lord.
Choral Anthem: Dan Schutte: City of God
God of abundant life, You have provided for us all the days of our lives, and we thank You from the depths of our souls. We sometimes falter on our journey of faith, but You are always present to guide, comfort, and protect us. You offer us a life of joy, peace, and love within Your kingdom and have sent Jesus to teach all that Your kingdom offers us. Send forth Your Spirit to help us make the choice to follow Your ways and to choose Your kingdom over all the other paths that lure us. Teach our hearts that Your ways can lead our lives to abundant living: lives of joy, lives of peace, and lives of loving others as much as we love ourselves. Help us see this love You have for us, and for others as we listen to Your Word, Jesus, the faithful shepherd and gate within Your kingdom.
Hymn: No. 629 You Satisfy the Hungry Heart
Gospel Reading: John 10: 1-10
Pastor: This is the word of God for the people of God.
People: Thanks be to God!
Message - Safe within the Kingdom of God: we learn to love because we are loved
Closing Hymn: No. 128 He Leadeth Me, O Blessed Thought
Pastor: The Lord is my shepherd, I shall not want.
People: He makes me lie down in green pastures;
Pastor: He leads me beside still waters;
People: He restores my soul.
Pastor: He leads me in the paths of righteousness
People: for His name sake.
Pastor: Even though I walk through the darkest valley,
People: I fear no evil; For You are with me;
Pastor: Your rod and Your staff—
People: they comfort me.
Pastor: You prepare a table before me in the presence of my enemies;
People: You anoint my head with oil;
Pastor: My cup overflows.
People: Surely goodness and mercy shall follow me all the days of my life and I shall dwell in the house of the Lord my whole life long.
Postlude: "J.S. Bach: "Sheep May Safely Graze" performed by Mark Pace