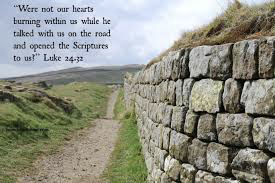 Prelude: "Rigaudon" arr. Andre Campra/Jeff Campbell, Organist
Ever-present God, even when we do not perceive that You are working in our lives, or even with us as we walk through our lives, Your loving presence is there. Teach us in this time of worship that You love us, even when we don't recognize You. Open our hearts and souls to the truth that You never leave us, and honor our free will to invite You into our lives. Send forth Your Holy Spirit that we may fully open our lives to Your loving care, everyday, every hour, every minute, as we lift to You the prayers of our hearts.
Especially we pray for our loved ones - keep them: keep them in health, in safety, in comfort, in Your care
our health care workers: who risk their own safety for our health

our emergency responders: who, also risk their own safety for us

those who have lost their jobs and are struggling for finances

for business owners in our midst who may lose their business

for us who feel constrained, or emotionally distressed by our time and era
for any who need to know Your love for them in this hurting world.
We also lift to You those who need comfort as they mourn their loved ones. Jesus promised to send the Holy Spirit, The comforter, who would remind us of Your promises that Nothing in life, or in Death, things present, nor things to come, nor angel or demons within our lives, nor anything in all of creation will ever be able to separate us from Your love in Jesus the Christ, our Lord.
The Lord's Prayer
Opening Hymn: No. 454 - Open My Eyes, That I May See
Call to Worship: Psalm 116 [adapted]
Pastor: Let us love the Lord;
People: Because the Lord has heard our voice and our supplications.
Pastor: Because the Lord has inclined his ear to us;
People: We will call on him as long as we live.
Choral Anthem: My Song Is Love Unknown
Eternal and ever-present God, our lives journey down roads we didn't expect: celebratory roads; humbling roads; roads of disparity and sorrow; roads of normal uneventful days. Open our hearts, souls, and minds to Your Word, and Your presence with us as we travel these roads. Show us even at meal time, Your presence is with us. Help us see that You come to all of us in different ways and times making our hearts burn with understanding of Your Scriptures, and Your truths. Open our eyes to the wonders of Your miracles within our lives so we can rejoice and live lives of joy, peace, and hope in Jesus our Savior.
Hymn: No. 700 - Abide with Me
Gospel Reading: Luke 24: 13-35
Pastor: This is the word of God for the people of God.
People: Thanks be to God!
Closing Hymn: Precious Lord, Take My Hand
Pastor: The journey of life goes down many different roads and adventures;
People: We will set out with hope, trusting in God's presence.
Pastor: God hears our prayers, and our shouts of praise.
People: Because the Lord hears us, we will live in hope.
Pastor: Jesus and the Scriptures open our eyes to the Truths of God's Kingdom.
People: We will walk with Jesus the Christ and God's Word; learning to invite God into our lives, our journeys, and our hearts.
Pastor: God is faithful and true from everlasting to everlasting;
People: Opening our hearts and eyes to God's amazing possibilities.
Pastor: God Redefines our hopes and dreams into more than what we can imagine.
People: Praise be to God who is present with us from everlasting to everlasting.
Pastor: This is the day that the Lord has made;
People: Let us Rejoice and be glad in it!
Postlude: "Postlude on Ellacombe" arr. and played by Jason D. Payne