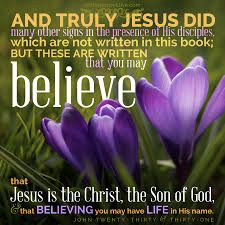 Prelude: Lift High the Cross played by Jeff Brummel
Eternal God, reveal to us, like You did for the Disciples, Your incredible creative power within our lives. Teach us this day that all things are possible for You. Surprise us with Your grace and power so hearts sing Your praise and we are willing to tell the world that You, O God, are our hope in Jesus the Christ. Fill us with joy as we lift to You all the prayers of our hearts, with the secret fears, the secret hopes, the secrets we carry. Especially we pray for our loved ones - keep them: keep them in health, in safety, in comfort, in Your care, our health care workers: who risk their own safety for our health, our emergency responders: who, also risk their own safety for us, those who have lost their jobs and are struggling for finances, for business owners in our midst who may lose their business, for us who feel constrained, or emotionally distressed by our time and era , for any who need to know Your love for them in this hurting world. We also lift to You those who need comfort as they mourn their loved ones. Jesus promised to send the Holy Spirit, The comforter, who would remind us of Your promises that Nothing in life, or in Death, things present, nor things to come, nor angel or demons within our lives, nor anything in all of creation will ever be able to separate us from Your love in Jesus the Christ, our Lord.
The Lord's Prayer
Opening Hymn: No. 45 - Be Thou My Vision
Call to Worship: Psalm 16: 8 [adapted]
Pastor: Keep the Lord always before you;
People: Because God is at our right hand, We shall not be moved.
Choral Anthem: Peace Like a River with Amazing Grace
God of our lives, You forever send surprises and blessings into our lives. Even when we are like Thomas, doubting that You can do anything spectacular, You show us Your love and grace so we are astounded by how you can change our doubts into belief. Send forth Your Holy Spirit, teach us how to receive, accept and welcome the Holy Spirit into our hearts, souls, minds, and spirits so our lives reflect Your presence and power within our hurting world. Give us such faith that we know that we are blessed, even in this time of trial. Speak to us once more Your words "Peace, be still." Help us see, within ourselves, Your peace that exceeds our present reality of confinement. Let us see Your presence with us all the days You have provided for us that we may live in joy in Jesus the Christ.
Hymn: No. 420 - Breathe on Me Breath of God
Gospel Reading: John 20: 19-31
Pastor: This is the word of God for the people of God.
People: Thanks be to God!
Message - Our hope and Our Blessing
Closing Hymn: Precious Lord, Take My Hand
Benediction:
Pastor: Take refuge in God, and rejoice in what God has done.
People: We will rely on the Eternal God.
Pastor: God does surprising things within our journeys
People: God shows us the path of life.
Pastor: We can trust the witnesses that have come before us.
People: They have shown us the power of God within their lives and faith journey.
Pastor: We have received blessings through them.
People: and God has become our salvation.
Pastor: Always keep the Lord before you;
People: Because the Lord is at our right hand, we shall not be moved.
Pastor: This is the day that the Lord has made;
People: Let us Rejoice and be glad in it!
Postlude: Widor Toccata played by James Kennedy