Past News
We have returned to in-person worship
We joyfully welcome friends and family back to face-to-face worship Sundays at 11 a.m.
Worshippers are asked to arrive a few minutes early.
All current CDC guidelines will be followed.
---
Wednesday Bible Study: Talking With God through the Psalms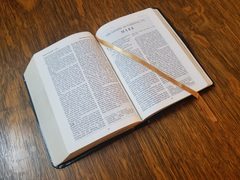 A seven week Bible study will begin on Wednesday, May 5th, 5pm to 6pm. This will be through google meet, online and phone call in. If you are interested please contact Pastor Sue at 607-353-0883 or Pastor Hattie Taylor
---
The Potsdam United Methodist Church is a Reconciling Church. All are welcome and celebrated here.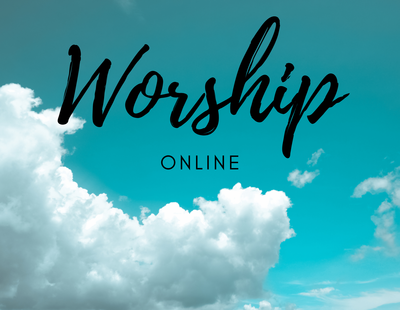 ---
Reopening Task Force
The task force reviewed the results from the congregational survey. Thank you to all who participated and shared your thoughts. The number of members in our congregation that said they would return to church for worship was a small handful.
The majority felt it would be safer to continue online services. One thing the callers did hear was that everyone misses their church family. To try and connect folks with each other we will be setting up small chat groups either online or over the phone. Also, there was a large interest for online bible study. Both of these items are in the works and we will provide more information very soon.
The tentative reopening date of July 19th has been taken off the table at this time. A date in late August is being considered. The dynamics of reopening the church will require a tremendous amount of man hours and is an overwhelming task. We will get there in a safe manner.
Your patience and understanding is very much appreciated.
---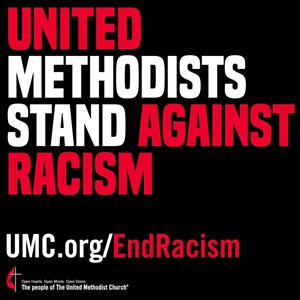 United Methodist Bishops: Act now to end racism and white supremacy
UNY Conference Commission on Religion and Race Statement on recent racial violence and subsequent demonstrations
---
When can we re-open our church?
We are all anxious to begin in-person worship services. However, we must proceed with caution. We have assembled a task force to discuss policies and procedures for re-opening our church for worship. We will follow guidelines set forth by our conference, and the State of NY.
Below are the most recent recommendations from the UNY Conference:
UNY Conference Office closure and recommendations for local churches In accordance with the continued response to COVID-19 pandemic, the Upper New York (UNY) Conference Office, the Episcopal Office, and the Crossroads District Office at the United Methodist Center in Liverpool, NY will remain closed through the end of May. All employees will continue telecommuting.
In addition, UNY Conference local churches are strongly encouraged to continue to refrain from having in-person worship services through the end of May.
As the state begins to reopen, decisions about in-person worship services within church buildings will be made regionally and locally in compliance with local authorities.
Welcome to AmazonSmile
Potsdam United Methodist Church is now listed on AmazonSmile as one of it's charitable organizations. Amazon will donate 0.5% of eligible purchases to the charity of your choice with no cost to you.
There are two ways to sign up to contribute:
The easiest way is to use our unique charity link: https://smile.amazon.com/ch/16-1096160 Click on the link and log into your account. You will be automatically asked if you want to support Potsdam United Methodist Church. Please select "yes". After this you will not be asked again and all future purchases that are eligible will be used towards the donation.
2. The second way is to go to https://smile.amazon.com and search for charitable organizations. Once you type in Potsdam United Methodist Church you will be given 2 choices. The second choice is West Stockholm United Methodist Church. Please choose Potsdam United Methodist Church.
PUMC will receive an electronic deposit on a quarterly basis for all eligible purchases with no additional work or time required by any church member.
Happy Shopping!
Church Council
Dear Friends and Families of Potsdam United Methodist Church,
In light of the recent declaration that Potsdam is now under a State of Emergency and the fact that the U.S. Government wants us avoid gatherings over 10 persons, and would like us to "shelter in place," for at least the next 15 days, we have decided to cancel church until we know it is safe for our parishioners to gather together. All small groups, Bible studies and meetings have also been cancelled until further notice.
It is my desire that no one in our congregation is put at risk during this outbreak. With the help of Brad, I will have a sermon on our website as usual for you to listen to.
During this time, my prayer is for all of you to be healthy and know that God is with you. I am still available for any questions, or concerns. My phone number is 607-353-0883, feel free to call.
Be safe, and healthy,
Blessings in the name of Jesus the Christ.
Pastor Sue
---
The Potsdam United Methodist Church, located at 26 Main Street Potsdam, is a Reconciling Church. We are an open, affirming, fully inclusive, safe church, and you are welcome here
Sunday worship is at 11:00 am. The Potsdam UMC offers numerous opportunities for mission, growth and study, and service to church and community.
Our doors are open; we invite you to come with an open heart and an open mind.
---
Mission News
Potsdam UMC mission sewers participating with the "Care Wear" program, are making receiving blankets, burp cloths and tag blankets/toys to help those in need. Fun projects and always a good feeling to give to others.
---
Sunday School at The Potsdam United Methodist Church
Sunday school is offered the first Sunday of each month. Sunday School is held immediately following Children's Moment during our 11:00 am Worship Service. We offer a one room school house approach for K-5th grade.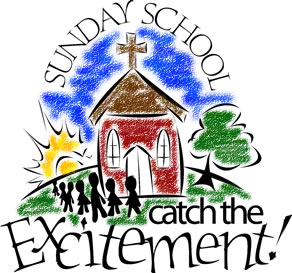 Join us as we discover the Bible.
We'll learn what it means to walk with Jesus and be of service to others.
For more information, contact the church office at 315-265-7474, info or Caroline Potter at 315-265-5699, cahpots@gmail.com
---
Reconciling News
November 10th, 2019 was a historic day in the life of Potsdam United Methodist Church, as the congregation voted by an overwhelming 93% to affirm the Welcoming Statement that claims ALL people as God's beloved children. You are welcome here!
Announcements
In the event of a weather-related or other emergency worship service cancellation, please find information on TV Channel 7 or 5, radio stations 99.3 or NCPR or the church's Facebook page.
Reminder Bulletins for the upcoming Sunday are prepared, printed, and copied on THURSDAY MORNING. Please have items for the bulletin in the church office by WEDNESDAY at the latest
Chancel Choir and Men's Choir members needed
Upper Rooms (including large print) are available in the narthex. If possible, leave a dollar to help defray expenses, but please don't let lack of a dollar keep you from taking a copy of the magazine.
Prayer Box: There is a confidential prayer box in the prayer room at the back of the sanctuary. You may leave your prayers anonymously if you like.
The list of greeters, welcome booth hosts, and fellowship time hosts is on the bulletin board in Fellowship Hall. The sound team sign-up sheet is on the same bulletin board. We welcome new recruits in all these areas of ministry. Please call the church office at 265-7474.