Reconciling News
The Reconciling Team will bring a Welcoming Statement before the congregation for a vote on Sunday November 10th, immediately following our 11am worship service.
The statement, written by the Potsdam UMC Reconciling Team, states that ALL people, including people of all sexual orientations and gender identities, are welcome at the Potsdam United Methodist Church. Adopting the statement will allow it to be used on any church materials, and give Potsdam UMC the right to join the Reconciling Ministries Network (rmnetwork.org) as a Reconciling Congregation.
A Reconciling Congregation is a United Methodist church that makes a public statement welcoming all persons, regardless of sexual orientation, to participate fully in its congregational life. It means to truly have "open hearts, open minds, and open doors".
It is incompatible with Christian teaching to discriminate against anyone. The Gospel of Jesus Christ teaches us that all people are welcome and a part of the family of God, and that our greatest mission is to love one another. Loving one another, then -- without exception -- is a requirement of living a Christian life.
Voting to become a part of the Reconciling Network would affect our church/congregation only, not the whole denomination. We want to become a reconciling church so that people know that we are a welcoming and safe church, no matter what has been decided at the denominational level.
Become a reconciling church does NOT mean that we would be separating from the denomination. Becoming a reconciling church does NOT mean that we would disregard the Book of Discipline. Becoming a reconciling church DOES mean that we would make a public statement saying that we are an open, affirming and safe church, and that we welcome everyone.
The reconciling team has been meeting with people individually to hear their thoughts on the reconciliation process. If you have not had a chance to talk with one of our team members, or if you have more questions, please contact one of us.
The Potsdam UMC Reconciling Team: Marsha Clements (mafclements@gmail.com), Rachael Clements (rrjclements@gmail.com), Bonnie Rice (beebsrice@gmail.com), Sam Smith (smiths202b@potsdam.edu), Kathy Demo (jkdemo80@gmail.com), Deb Nikkari (NIKK4@verizon.net), Christa Carroll (christa.j.carroll@gmail.com), Warren Potter (wapotter@ymail.com)
We pray that you will join us on November 10th and add your vote to this decision making process.
---
Sunday School at The Potsdam United Methodist Church
Begins Sunday, September 8, 2019
Sunday School is held immediately following Children's Moment during our 11:00 Worship Service.
Classes for K-5th grade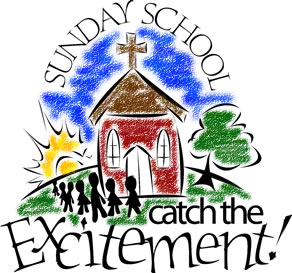 Join us as we discover the Bible.
We'll learn what it means to walk with Jesus and be of service to others.
For more information, contact the church office at 315-265-7474, Donna McDonald or Marsha Clements at 315-268-8839, mafclements@gmail.com
---
New Bible Study beginning September 18th at 6pm. For more information or to obtain reading materials, please contact Pastor Rev. Sue Wenner
REVELATION
OF JESUS CHRIST
FROM
JOHN ON PATMOS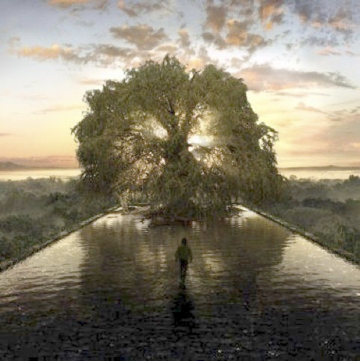 Then the angel showed me the river of the water of life, bright as crystal, flowing from the throne of God and of the Lamb through the middle of the street of the city. On either side of the river is the tree of life with its twelve kinds of fruit, producing it fruit each month; and the leaves of the tree are for the healing of the nations.
TO
THE SEVEN CHURCHES IN ASIA
---
Free lunch is provided every Friday from noon to 1pm. All are welcome, and you may eat in or take food to go. This program is sponsored by the Potsdam Interfaith Community and is hosted by the Potsdam United Methodist Church and the First Presbyterian Church of Potsdam. Lunch is held at the First Presbyterian Church on the corner of Lawrence Ave and Elm Street, and is handicapped accessible.