November 10th was a historic day in the life of Potsdam United Methodist Church, as the congregation voted by an overwhelming 93% to affirm the Welcoming Statement that claims ALL people as God's beloved children. You are welcome here!
---
Proposed Welcoming Statement - To be voted on, November 10th
The Potsdam United Methodist Church is an open, affirming, fully inclusive safe church, and we welcome everyone to participate fully in congregational life. All persons are welcome and celebrated here regardless of: gender, culture, nationality, race, ethnicity, sexual orientation or gender identity, economic circumstance, age, physical and mental ability, marital status or family structure.
We believe it is incompatible with Christian teaching to discriminate against anyone. The Gospel of Jesus Christ teaches us that all people are welcome and a part of the family of God and that our greatest mission is to love one another. Loving one another, without exception, is a requirement of living a Christian life.
Though we recognize that there remain differences of opinion among us, especially with regard to sexuality, we at the Potsdam United Methodist Church, as a Reconciling and Welcoming Congregation, believe in open minds, open hearts, and open doors.
As members of the "Reconciling Ministries Network", we commit ourselves to a witness of reconciliation and a dedication to justice for all persons.
You Are Welcome Here
Whether you're from around the corner or around the world - you are welcome here.
Whether you sing beautifully or can't carry a tune in a bucket - you are welcome here.
Whether you've been a lifelong Methodist, come from another faith tradition - or can't seem to figure out what you believe - you are welcome here.
Whether you are straight, or a member of the LGBTQ+ community - you are welcome here.
If you're a baby, a toddler, a kid, in high school or in college, a single parent or just plain single (or single again), a family of two or a family of twelve, or a senior citizen - you are welcome here.
Our Doors Are Open
We invite you to come with an open heart and an open mind:
to join in the beloved community of Jesus Christ

to grow in faith, discovering a world larger than ourselves among friends

to receive the love and support of caring friends

to serve in hope for a brighter future
---
News
Sunday School at The Potsdam United Methodist Church
Begins Sunday, September 8, 2019
Sunday School is held immediately following Children's Moment during our 11:00 Worship Service.
Classes for K-5th grade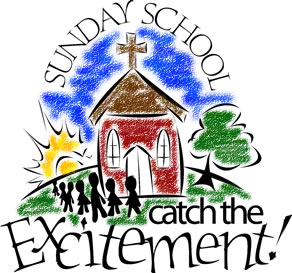 Join us as we discover the Bible.
We'll learn what it means to walk with Jesus and be of service to others.
For more information, contact the church office at 315-265-7474, Donna McDonald or Marsha Clements at 315-268-8839, mafclements@gmail.com
---
New Bible Study beginning September 18th at 6pm. For more information or to obtain reading materials, please contact Pastor Rev. Sue Wenner
REVELATION
OF JESUS CHRIST
FROM
JOHN ON PATMOS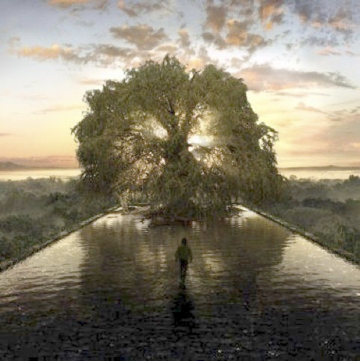 Then the angel showed me the river of the water of life, bright as crystal, flowing from the throne of God and of the Lamb through the middle of the street of the city. On either side of the river is the tree of life with its twelve kinds of fruit, producing it fruit each month; and the leaves of the tree are for the healing of the nations.
TO
THE SEVEN CHURCHES IN ASIA
---
Free lunch is provided every Friday from noon to 1pm. All are welcome, and you may eat in or take food to go. This program is sponsored by the Potsdam Interfaith Community and is hosted by the Potsdam United Methodist Church and the First Presbyterian Church of Potsdam. Lunch is held at the First Presbyterian Church on the corner of Lawrence Ave and Elm Street, and is handicapped accessible.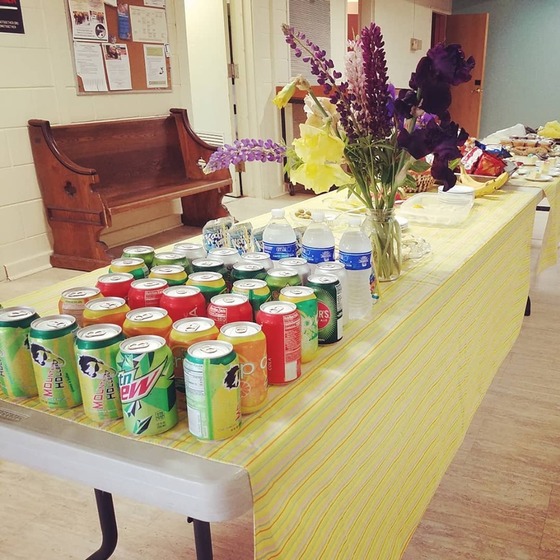 Announcements
In the event of a weather-related or other emergency worship service cancellation, please find information on TV Channel 7 or 5, radio stations 99.3 or NCPR or the church's Facebook page.
Reminder Bulletins for the upcoming Sunday are prepared, printed, and copied on THURSDAY MORNING. Please have items for the bulletin in the church office by WEDNESDAY at the latest
Chancel Choir and Men's Choir members needed
Upper Rooms (including large print) are available in the narthex. If possible, leave a dollar to help defray expenses, but please don't let lack of a dollar keep you from taking a copy of the magazine.
Prayer Box: There is a confidential prayer box in the prayer room at the back of the sanctuary. You may leave your prayers anonymously if you like.
The list of greeters, welcome booth hosts, and fellowship time hosts is on the bulletin board in Fellowship Hall. The sound team sign-up sheet is on the same bulletin board. We welcome new recruits in all these areas of ministry. Please call the church office at 265-7474.