News
Free lunch is provided every Friday from noon to 1pm. All are welcome, and you may eat in or take food to go. This program is sponsored by the Potsdam Interfaith Community and is hosted by the Potsdam United Methodist Church and the First Presbyterian Church of Potsdam. Lunch is held at the First Presbyterian Church on the corner of Lawrence Ave and Elm Street, and is handicapped accessible.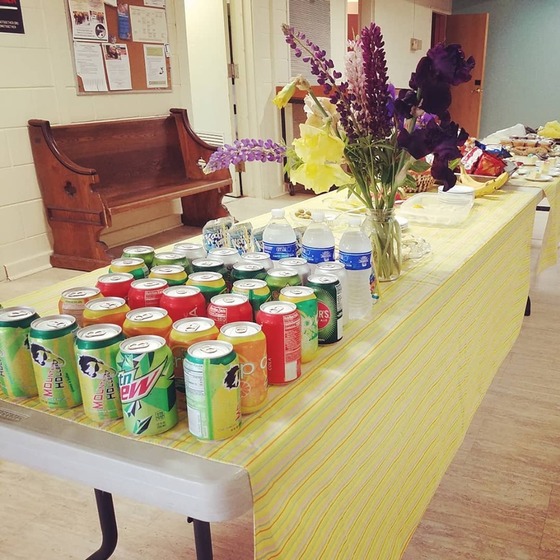 Announcements
In the event of a weather-related or other emergency worship service cancellation, please find information on TV Channel 7 or 5, radio stations 99.3 or NCPR or the church's Facebook page.
Reminder Bulletins for the upcoming Sunday are prepared, printed, and copied on THURSDAY MORNING. Please have items for the bulletin in the church office by WEDNESDAY at the latest
Chancel Choir and Men's Choir members needed
Upper Rooms (including large print) are available in the narthex. If possible, leave a dollar to help defray expenses, but please don't let lack of a dollar keep you from taking a copy of the magazine.
Prayer Box: There is a confidential prayer box in the prayer room at the back of the sanctuary. You may leave your prayers anonymously if you like.
The list of greeters, welcome booth hosts, and fellowship time hosts is on the bulletin board in Fellowship Hall. The sound team sign-up sheet is on the same bulletin board. We welcome new recruits in all these areas of ministry. Please call the church office at 265-7474.