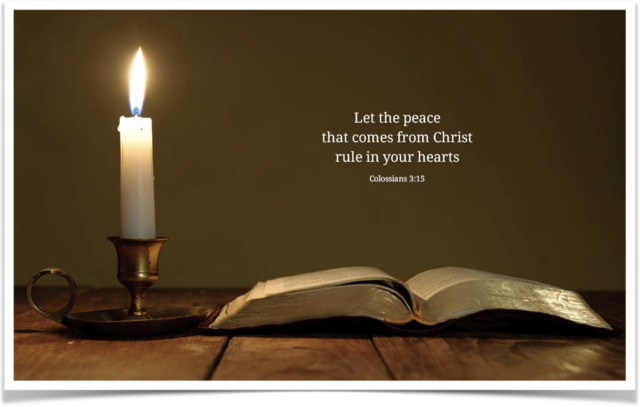 Note: Please use the browser 'BACK' button to return to this page after clicking on the links below
Prelude: arr. DeJong: There's a Voice in the Wilderness
Greeting, Pastoral Prayer, Advent Lighting
Pastoral Prayer
God of our Peace, we come to be comforted and consoled that You have not forsaken us. Give us the peace that Your presence allows us. In this time of advent send Your Holy Spirit, the Comforter, who reminds us of Your words and promises to us. Grant us understanding in depth of our spirits that You are faithful to us, always.
During this time of worship, center our hearts, our souls, and our minds on Your Presence with us as we lift to you the prayers of our hearts. We know You promise to hear our prayers, always, and with confidence,
We come to pray for Our Church, for it's leaders and congregation Our world and our country our loved ones - keep them: keep them in health, in safety, in comfort, in Your care
Keep us, also and send forth Your Holy Spirit of truth, of comfort, and of power. We pray for any among us who feel constrained, or emotionally distressed by our time and era and for any who need to know Your love for them in this hurting world. We also lift to You those who need comfort as they mourn their loved ones. Jesus promised to send the Holy Spirit, The comforter, who would remind us of Your promises that Nothing in life, or in Death, things present, nor things to come, nor angel or demons within our lives, nor anything in all of creation will ever be able to separate us from Your love in Jesus the Christ, our Lord.
The Lord's Prayer
Opening Hymn: No. 211 O Come, O Come, Emmanuel
Call to Worship: Psalm 85 [adapted]
Pastor: Let us hear what the Lord God says;
People: because God speaks peace to God's people and to God's faithful ones.
Pastor: God's salvation is very close to those who honor God;
People: so that God's glory can live in our land.
Pastor: Faithful love and truth have met;
People: righteousness and peace have embraced.
Pastor:Truth springs up from the ground;
People: righteousness gazes down from heaven.
Pastor: Yes, the Lord gives what is good,
People: and our land yields its produce.
Pastor: Righteousness walks before God;
People: making a road for God's steps.
Choral Anthem: Brockmann: We Wait for God
God of truth and peace, speak to us once more as we await the fulfillment of Your kingdom within our lives. Prepare our hearts to understand that Your timing and faithfulness is always for our good. Give send Your Holy Spirit into our souls so we experience Your peace within our lives. As we wait for Christmas this year, help us see how Your Messiah, Jesus, came into the same world we live in to teach us Your ways, and Your truths. As we travel through Advent, help us develop spiritual practices that lead our heart to hear your voice, and produces peace within us.
Hymn: No. 197 Ye Who Claim the Faith of Jesus
Gospel Reading and message:
Gospel Reading: Mark 1: 1-8
Sermon: Peace
Closing Hymn: No. 218 It Came Upon the Midnight Clear
Pastor: During this time of waiting, listen for the moving of God's spirit within your life.
People: God's Spirit of love surrounds us with comfort and peace.
Pastor: Walk in anticipation of God's faithfulness awakening Your soul to God's truth and promises.
People: We live in joy knowing that God is faithful.
Pastor: Await the celebration of the Good News of Jesus the Messiah/ the Christ who came to show us God's presence even in this fallen world we live in.
People: Praise God for sending us a Savior who lived our real lives, in this real world.
Pastor: God sent Jesus to teach us the truth of God's Kingdom;
People: Glory be to God who loves us.