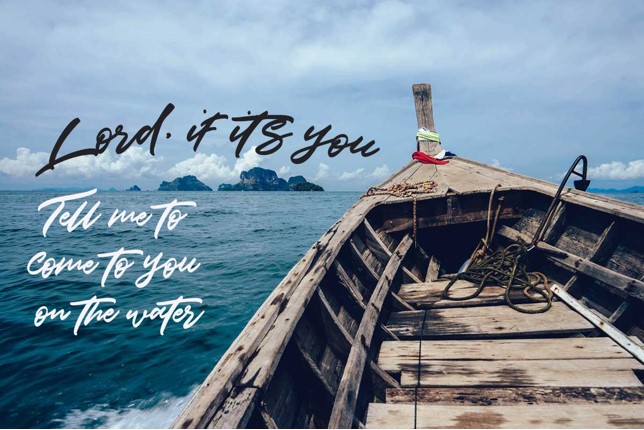 Prelude: Organ Prelude for the Tenth Sunday after Pentecost, played by Mark Steiner
God of infinite possibilities, we are your people trusting in Your care all the days of our lives. We praise you for those moments when we recognize Your love and power within our lives, and we thank you for those times when You sustain us, even in our moments of unbelief and doubts. You reveal through Your Word that when we find ourselves in the deepest storms and darkness of life, You search us out and immediately hold out Your hand of comfort, strength, and presence. We praise You for Your faithfulness to us.
During this time of worship, center our hearts, our souls, and our minds on Your Presence with us as we lift to you the prayers of our hearts. We know You promise to hear our prayers, always, and with confidence,
We come to pray for Our Church, for it's leaders and congregation Our world and our country our loved ones - keep them: keep them in health, in safety, in comfort, in Your care Keep us, also and send forth Your Holy Spirit of truth, of comfort, and of power.
We pray for any among us who feel constrained, or emotionally distressed by our time and era and for any who need to know Your love for them in this hurting world.
We also lift to You those who need comfort as they mourn their loved ones. Jesus promised to send the Holy Spirit, The comforter, who would remind us of Your promises that Nothing in life, or in Death, things present, nor things to come, nor angel or demons within our lives, nor anything in all of creation will ever be able to separate us from Your love in Jesus the Christ, our Lord.
The Lord's Prayer
Opening Hymn: No. 129 Give to the Winds Thy Fears
Call to Worship: Psalm 105 [adapted]
Pastor: Give thanks to the Lord, call on God's name;
People: make known God's deeds among the peoples.
Pastor: Sing to God, sing praises to God;
People: tell of all God's wonderful works.
Pastor: Glory in God's holy name;
People: let the hearts of those who seek the Lord rejoice.
Pastor: Seek the Lord and God's strength;
People: seek God's presence continually.
Choral Anthem: Sleeth: Worship God With Music, performed by the Potsdam United Methodist Church Choir
Amazing God, You empower us to have great faith, and yet often we doubt Your ability to sustain us in ministry and our lives. We praise You for teaching us through the lives of ordinary people, like us, that You are able to love us through the most difficult times of our lives, and rejoice with us during those times we are celebrating in peace and joy. Thank you for Your abiding presence that keeps us faithful to You. Thank you for Your Holy Spirit that reaches into our hearts, our souls, and our minds to understand Your faithfulness toward us throughout our lives, even in those moments of doubt. We see and hear the stories of Jesus and His actions within the lives of ordinary people, and yet miss how those stories inform our lives within Your Kingdom. Increase our understanding of Your loving actions throughout history can strengthen our faith in Your love for us.
Hymn: No. 509 Jesus, Saviour, Pilot Me
Gospel Reading and message 1 Kings 19: 9-18, Matthew 14:22-33, God and Jesus choose normal people like us: one moment enthusiastic great faith; next moment, great doubt and sinking in fear
Closing Hymn: No. 593 Here I Am, Lord
Pastor: Storms and darkness are often impede our journey of faith;
People: Yet we will trust in God's faithfulness toward us.
Pastor: Celebrations are part of our journey through life;
People: And we will trust that God celebrates with us.
Pastor: God's faithful presence is with us every day of our lives;
People: We will trust in God's love for us, that is from everlasting to everlasting.
Pastor: Jesus always reminds us of God's loving presence in all that life brings our way.
People: We will trust the witnesses that show us Jesus and God's love for us.
Pastor: Both God and Jesus chose ordinary person, like us, to proclaim God's kingdom;
People: Praise be that God can use even us to bring hope to a hurting world.
Postlude: Stanley: Trumpet Voluntary, played by Alan Kimbrough