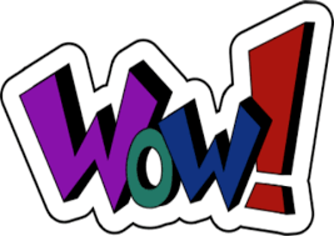 Prelude: Bender: Theme and Variations on "Jesu meine Freude"
Redeemer God, You see our hearts, and hear the cries of our souls. Your Holy Spirit intercedes for us and opens our prayers to Your love and grace. You know our joys, our sorrows, our challenges, and all the obstacles we encounter within our lives. Through our journey of faith You remain with us, helping us to grow in our knowledge and love of You. You sent Jesus to heal our hearts and lead us into a new way of living within Your Kingdom. Thank you for being with us everyday of our lives, guiding us, strengthening us, loving us, and leading us in paths that give us hope for the future.
During this time of worship, center our hearts, our souls, and our minds on Your Presence with us as we lift to you the prayers of our hearts. We know You promise to hear our prayers, always, and with confidence,
We come to pray for Our Church, for it's leaders and congregation Our world and our country our loved ones - keep them: keep them in health, in safety, in comfort, in Your care Keep us, also and send forth Your Holy Spirit of truth, of comfort, and of power. We pray for any among us who feel constrained, or emotionally distressed by our time and era and for any who need to know Your love for them in this hurting world. We also lift to You those who need comfort as they mourn their loved ones. Jesus promised to send the Holy Spirit, The comforter, who would remind us of Your promises that Nothing in life, or in Death, things present, nor things to come, nor angel or demons within our lives, nor anything in all of creation will ever be able to separate us from Your love in Jesus the Christ, our Lord.
The Lord's Prayer
Opening Hymn: No. 715 Rejoice, the Lord Is King!
Call to Worship: Psalm 105: 1-4
Pastor: Give thanks to the Lord, call on God's name;
People: Make known among the nations what God has done.
Pastor: Sing to God, sing praise to God;
People: Tell of all God's wonderful acts.
Pastor: Glory in God's holy name;
People: Let the hearts of those who seek the Lord rejoice.
Pastor: Look to the Lord and God's strength;
People: Seek God's face always.
Choral Anthem: A. & M. Podd, arr: How Can I Keep from Singing
All encompassing God, Your love for us is beyond our comprehension, and yet You send Your Holy Spirit into our lives that we might have encouragement and strength for the journey we are on. We often miss all the ways Your Spirit surrounds us with Your loving presence. Thank you for all the ways You redeem us and remind us of Your faithfulness toward us. Once again, send forth Your Holy Spirit to remind us of Your teachings through Jesus, and Your Word, that bring hope to our lives that You will not forsake us. Teach us that even in the darkest times of our lives, You are present with us and that absolutely nothing within our lives will be able to separate us from Your love in Jesus the Christ our Savior. We open our hearts in praise for Your faithful love for us.
Hymn: FWS No. 2197 Lord of All Hopefulness
Gospel Reading and message Romans 8: 26-39, Matthew 13: 31-33, 44-52 God has always been with us as we grow to be the people that God wants us to be
Closing Hymn: No. 555 Forward Through the Ages
Benediction: Roman's 8: 26-39 [adapted]
Pastor: Remember! The Spirit helps us in our weakness;
People: For we do not know how to pray as we ought.
Pastor: But that very Spirit intercedes with sighs too deep for words.
People: And God, who searches the heart, knows what is the mind of the Spirit, because the Spirit intercedes for the saints according to the will of God.
Pastor: We know [we live in hope] that all things work together for good for those who love God, who are called according to God's purpose.
People: What then are we to say about these things? If God is for us, who is against us.
Pastor: God who did not withhold God's own Son, but gave Him up for all of us, will God not with Him also give us everything else?
People: Praise be to God our Redeemer.
Pastor: Remember! In all things we are more than conquerors through Him who loved us.
People: We are convinced that neither death, nor life, nor angels, nor rulers, nor things present nor things to come, nor powers, nor height, nor depth, nor anything else in all creation, will be able to separate us from the love of God in Christ Jesus our Lord.
Postlude: Johnson: Trumpet Tune in D, played by Brent Erstad